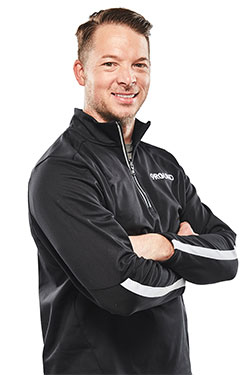 Shannon "The Cannon" Hudson, founder and CEO of 9Round Franchising, LLC, is the current IKF Light Middleweight Kickboxing Champion of the World. He won his title on October 1, 2011 with a 6th round TKO victory. He trained under legendary boxing trainer Xavier Biggs, brother of 1984 Olympic Gold Medalist Tyrell Biggs. Shannon began martial arts at the age of seven and has continued training throught adulthood. He has a 5th degree Black Belt in Japanese Shotokan Karate, a 4th Degree Black Belt under Joe Lewis's Fighting System, and a 3rd degree Black Belt under the Bill Wallace Superfoot System.
Shannon is fully involved in the day-to-day operations of the business and constantly works to bring the best support to 9Round franchisees and the best workout experience to 9Round members. He released a business book entitled Zero to 100 in early 2016, which is a candid memoir of the journey from one 9Round location to the first 100 location being opened. This book made Shannon a best-selling author on Amazon. Shannon enjoys public speaking and motivating others by thinking outside the box.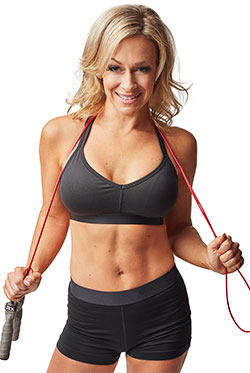 Heather "The Hero" Hudson has been with 9Round since inception in 2008 and is the COO and Co-Founder. She is a black belt in Shotokan Karate and grew up with a passion for fitness and overall wellness. She has always been active and enjoyed fitness, but she found herself needing more results out of her exercise program after having two children. After falling in love with kickboxing for fitness, 9Round has been the avenue Heather used to take her fitness to a new level. Her passion is now helping others realize that their fitness goals are never too high. Her favorite part of the 9Round Fitness program is the ability to assist both beginners and advanced fitness levels, in a motivating, uplifting group fitness environment.
Her fondness for helping others doesn't stop in the gym. Heather is also extremely dedicated to helping the 9Round franchisees reach their financial goals. Heather supports the franchising company with a strong focus on communications to owners, marketing, and the development of scalable systems for the 9Round owners. She sets high standards for herself and the 9Round company, and she offers support to the franchisees at every level. Heather especially enjoys supporting women through their fitness and business journeys and plans to author a book that delves into her philosophies on these topics in the near future.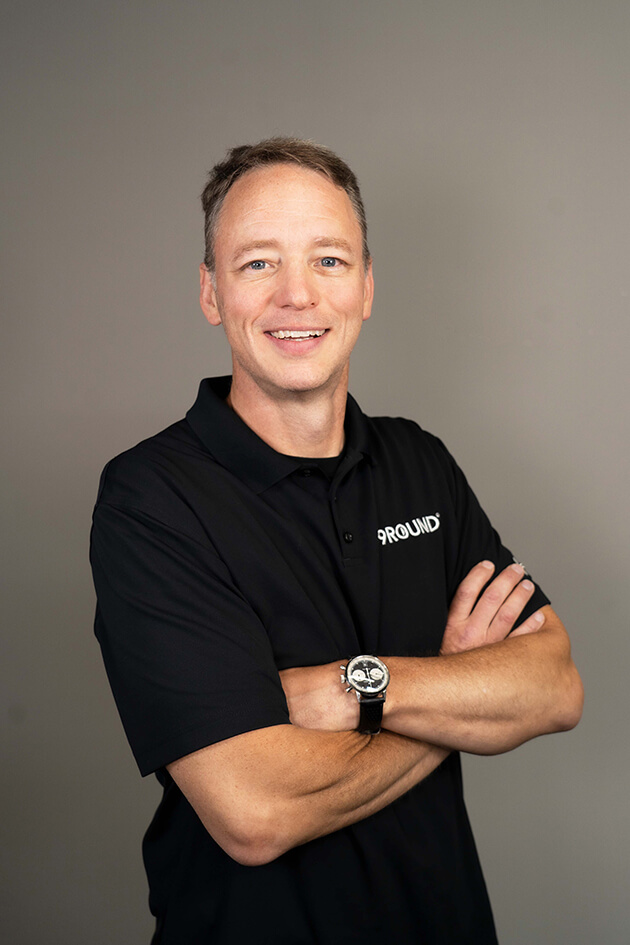 Kevin "Hurricane" Hudson began training in martial arts at the age of eight and is still training today. In 1994, he won the World Cruiserweight Kickboxing championship. In 1997, he won a second World Championship. After a brief hiatus, he won a U.S. Heavyweight Championship. Kevin graduated from the University of South Carolina–Upstate in 1994 with a bachelor's in business management. He earned his seventh-degree black belt under Grandmaster Joe Lewis and earned his fifth-degree black belt under Bill "Superfoot" Wallace.
He is an American Council on Exercise certified Group Fitness Instructor and is the director of Fitness/ Kickboxing Education at 9Round Franchising World Headquarters. Kevin is an active writer, seminar instructor, and speaker. His first book You Can Hit the Mark came out in 2016. Kevin has been married for over twenty years. He and his wife have three children.