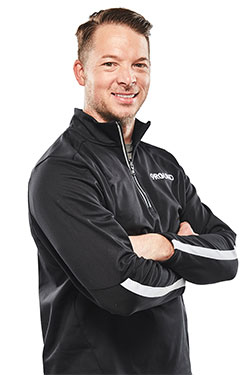 Shannon "The Cannon" Hudson, founder and CEO of 9Round Franchising, LLC, has a long track record of fitness related accomplishments. Beginning material arts training at the age of seven and continuing it throughout his life, he has earned his 5th degree Black Belt in Japanese Shotokan Karate, a 4th Degree Black Belt under Joe Lewis's Fighting System, and a 3rd degree Black Belt under the Bill Wallace Superfoot System. Working with legendary boxing trainer, Xaiver Biggs, Shannon earned the IKF Light Middleweight Championship title on October 1, 2011.
With thousands of trainers plugged into the 9Round system, Shannon wanted to create a kickboxing education platform to better equip not only 9Round trainers, but any fitness enthusiast.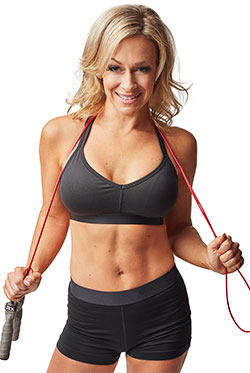 Heather "The Hero" Hudsonn, co-founder and COO of 9Round Franchising, LLC, has used kickboxing as the avenue to take her fitness to a new level. As a first-degree black belt in Shotokan Karate, she has always been active and enjoyed fitness, but she needed more results out of her exercise program after having two children. Now that she has found her own success through kickboxing, she's developed a new passion for helping others realize their fitness goals are never out of reach.
"Kickboxology is a way that all trainers can take what they have to offer to the next level. It will amp up their curriculum and their clients will definitely love it!"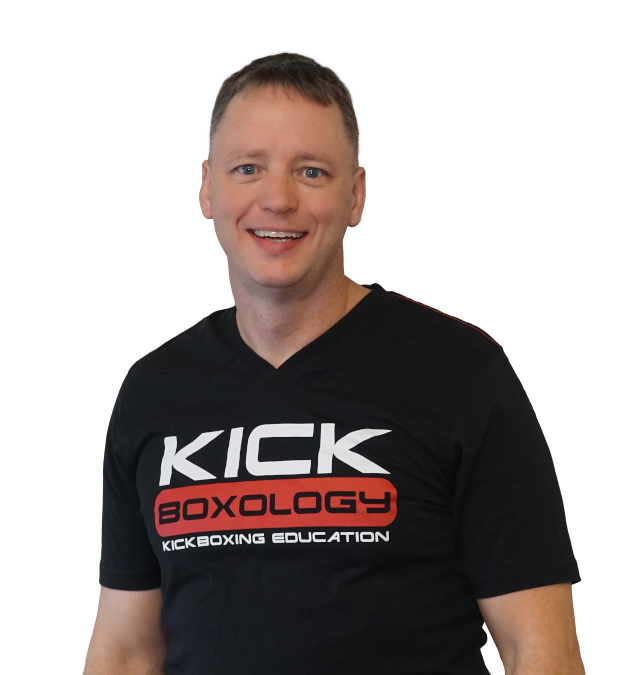 Kevin "Hurricane" Hudson Director of Fitness and Kickboxing education at 9Round Franchising, LLC, leads all teaching for new 9Round owners' trainers. He has trained in martial arts since he was eight years old, earning his seventh-degree black belt under Grandmaster Joe Lewis and earned his fifth-degree black belt under Bill "Superfoot" Wallace.
Kevin graduated from the University of South Carolina–Upstate in 1994 with a bachelor's degree in business management. In the same year, he won the World Cruiserweight Kickboxing championship, and in 1997 he won a second World Championship. After a brief hiatus from competing, he went on to win a U.S. Heavyweight Championship.
Today, he is a certified Group Fitness Instructor with the American Council on Exercise, as well as an active writer, seminar instructor, and speaker. He has been married for over twenty years and has three beautiful children in his family.
Seeing a need in the fitness industry for high quality kickboxing education, Kevin, and the 9Round team, have developed Kickboxology. Now, personal trainers from around the world can benefit from his fitness experience.