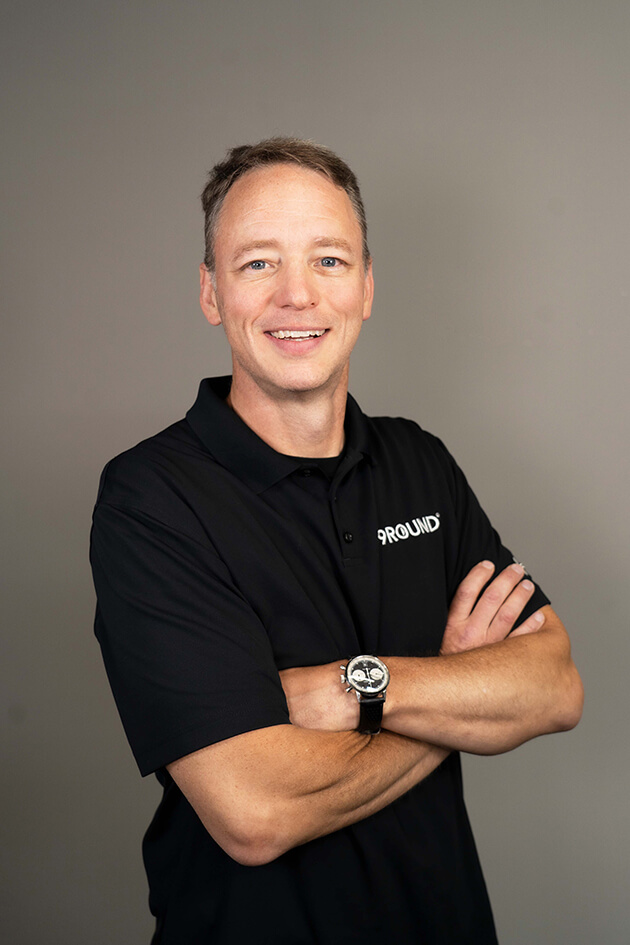 Kevin "Hurricane" Hudson is a founder and lead instructor of Kickboxology, and he is also the Director of Fitness and Kickboxing Education at 9Round Franchising, LLC—the world's largest kickboxing fitness brand. Hudson has trained in martial arts since the age of eight and has since earned his seventh-degree black belt under Grandmaster Joe Lewis and his eighth-degree black belt under Bill "Superfoot" Wallace, two of the world's most renowned kickboxers.
Hudson graduated from the University of South Carolina Upstate in 1994 with a bachelor's degree in business management. In the same year, he won the World Cruiserweight Kickboxing Championship; he also won a second World Championship in 1997. After a brief hiatus from competing, he went on to win a U.S. Heavyweight Championship.
Today, he is a certified Group Fitness Instructor through the American Council on Exercise, as well as an active writer, seminar instructor, and speaker. He has been married for over twenty years and has three beautiful children.
After identifying a need in the fitness industry for high-quality kickboxing education, Hudson and the 9Round team developed Kickboxology. Now, personal trainers from around the world can benefit and learn from his fitness experience.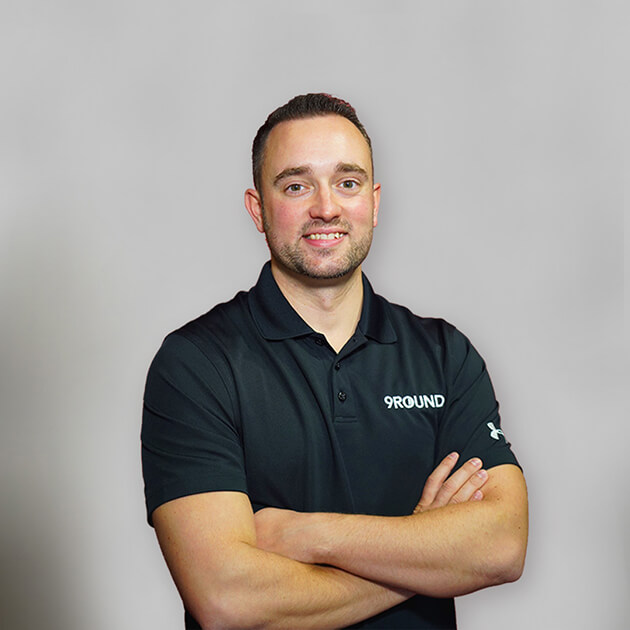 Drew "The Captain" Stauffacher has been working in the fitness industry for over 20 years. He grew up performing multiple styles of martial arts, which allowed him to earn his 2nd-degree black belt in Tae Kwon Do and his 1st-degree black belt under Bill "Superfoot" Wallace. He developed a strong passion for human movement and exercise that ultimately led him to the University of Wisconsin Milwaukee, where he earned a Bachelor of Science degree in Kinesiology. After college, he worked as a certified personal trainer in multiple fitness settings, including big box gyms, fitness studios, and clinical facilities.
After becoming a part-time trainer for 9Round, Stauffacher went on to become the manager at his local studio, and then ended up purchasing an existing location in 2014 before opening a second studio in 2016. After living in Wisconsin for over 30 years, he and his wife accepted the call to Greenville, SC, to become part of the 9Round Home Office team. As the Director of Fitness Programming and Development for 9Round Home Office, Stauffacher and his team create fun and exciting Daily 9Round Workouts that are implemented across all 9Round locations around the world.
He also helps lead numerous company training events, where he helps franchisees, managers, and trainers learn more about kickboxing fitness and 9Round.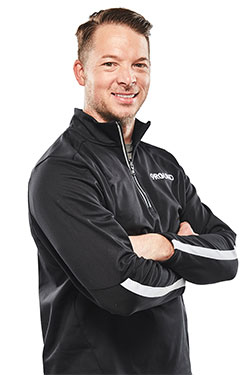 Shannon "The Cannon" Hudson, is the founder and CEO of 9Round Franchising, LLC—the world's largest kickboxing fitness franchise. He has trained in martial arts alongside his brother, Kevin, since the age of seven, and has continued training throughout his life—earning his 5th degree Black Belt in Japanese Shotokan Karate, a 4th Degree Black Belt under Joe Lewis's Fighting System, and a 4th degree Black Belt under the Bill Wallace Superfoot System. Working with legendary boxing trainer, Xaiver Biggs, Hudson earned the IKF Light Middleweight Championship title on October 1, 2011.
With thousands of 9Round owners, managers, and trainers working within the 9Round system, Hudson wanted to create a kickboxing education platform to better equip not only those working in 9Round studios around the world, but any fitness enthusiast who enjoys kickboxing.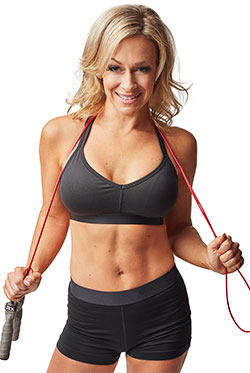 Heather "The Hero" Hudson, is the co-founder and COO of 9Round Franchising, LLC, and she is a champion for using kickboxing to take your fitness to the next level. Hudson earned her 1st-degree black belt in Shotokan Karate, as well as a 1st-degree black belt under Bill "Superfoot" Wallace.
She has always been active throughout her life and enjoys fitness, but she needed more results out of her exercise program after having two children. Now, she has found her own success through kickboxing and has dedicated her life to helping others realize their fitness goals are never out of reach.
"Kickboxology provides a way for trainers to take their offering to the next level. It amps up their curriculum and their clients will definitely love it!"